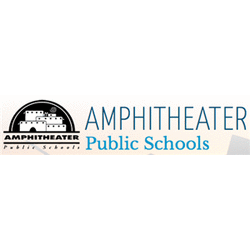 Summer School - Tutor
Tucson, AZ
Summer School - Tutor (Internal Only) JobID: 8015

Position Type:
Summer School


Date Posted:
5/12/2021


Location:
Amphi Academy


Closing Date:
open until filled



Dates:

Professional Development: May 27, 8 hours/day
Session 1: June 1 June 17, 2021 (12 instructional days, 6.5 hours/day)
Session 2: June 21 - July 8, 2021 (11 instructional days, 6.5 hours/day)

Times:

8:30 a.m. 2:30 p.m.
2 additional hours on the last day of each session for grading

Grades:

REQUIRED:

Valid Arizona Elementary or Secondary teaching certificate.


Non-Discrimination Notice
Amphitheater Unified School District does not discriminate on the basis of race, color, religion/religious beliefs, gender, sex, age, national origin, sexual orientation, creed, citizenship status, marital status, political beliefs/affiliation, disability, home language, family, social or cultural background in its programs or activities and provides equal access to the Boy Scouts and other designated youth groups. Inquiries regarding the Districts non-discrimination policies are handled at 701 W. Wetmore Road, Tucson, Arizona 85705 by David Rucker, Equity and Safety Compliance Officer and Title IX Coordinator, (520) 696-5164, drucker@amphi.com, or Kristin McGraw, Executive Director of Student Services, (520) 696-5230, kmcgraw@amphi.com.
56294258