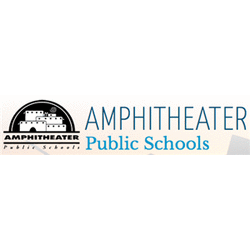 Math Teacher
Sorry, this job has expired.
Tucson, AZ
Math Teacher JobID: 8093

Position Type:
Middle School Teaching/Mathematics


Date Posted:
5/24/2021


Location:
La Cima Middle


Closing Date:
open until filled



50%, Part Time, Short Term, Academic Year.


This position may be eligible for an essential recruitment stipend of $5,000.


This position is in conjunction with Job# 8092 Special Education Resource Math Teacher, you must apply for both positions to be considered.

Requires an Elementary or Secondary certificate with a middle grades or full Math approved area.

You must attach a copy of your certificate, fingerprint clearance card, an up-to-date/current resume, and college transcripts to be considered for this position.


Non-Discrimination Notice
Amphitheater Unified School District does not discriminate on the basis of race, color, religion/religious beliefs, gender, sex, age, national origin, sexual orientation, creed, citizenship status, marital status, political beliefs/affiliation, disability, home language, family, social or cultural background in its programs or activities and provides equal access to the Boy Scouts and other designated youth groups. Inquiries regarding the District's non-discrimination policies are handled at 701 W. Wetmore Road, Tucson, Arizona 85705 by David Rucker, Equity and Safety Compliance Officer and Title IX Coordinator, (520) 696-5164, drucker@amphi.com, or Kristin McGraw, Executive Director of Student Services, (520) 696-5230, kmcgraw@amphi.com.



58554637